Regular price
Rs. 2,499
Sale price
Rs. 1,199
Unit price
per
- 52%
Sold out
Get Discount% Coupon Codes On The Add to Cart Page
Pay via Credit / Debit Card or Net Banking & Get Additional Cashback
Share
Measure the Size

How to Measure the Size of Your Frame


Choosing the right size of Eyeframe is just as important as the glasses. Knowing the dimensions of your frame will help you choose the best glasses. Fortunately, it's easy to find your frame size in your current eyeglass.
Sunglasses tend to be larger than eyeglasses, so the size of your sunglasses will probably differ from the size of your eyeglasses. With sunglasses, you have more freedom to choose within a wider range, because the balance doesn't need to be so clear.
All pairs are slightly different, so size details may not always be in the same place.
Look inside your current frames. You will find size details included in the temple, such as this example:

 Lens height

Frame height is the exact height of the lens. The scale of the lens should be made vertically, at its highest point. The height of the lens should be at least 26 mm to 44.
Wide Range
The length is the horizontal width of one metal. Measure the lens horizontally, in a very wide area. Make sure the width of the lens stays within your pupillary range so that your eyes are aligned with the "optical Center" of the lens. Rate your PD using this guide. If you have Near and Distance both
Different Power for Progressive Lens its very important. The diameter of your lens should be at least 54 mm.
The Bridge
A bridge is the cross section (bridge) of your nose - hence the name.
The bridge should be measured horizontally, at the top of the bridge, from the edge of one lens to the other. The diameter of the bridge should be 18-20 mm

 THE TEMPLE

The temple connects the front of the frame on both sides and continues behind the ears.

Measure from the hinge -

Where the arm connects to the front - to where the arm begins to bend around the ear. Then measure from the top of the band to the bottom tip. Join the two sections with the length of the entire arm of the temple. The size of the temple should be at least 134 mm.

 

 
Shipping

Usually delivered in 4 - 7 days
Depends on the Pincode and Power lens.
Return / Exchange Policy

Yes, we do accept returns subject to fulfilment of the following conditions:

- The item must have been sold on our online store
- The item shouldn't have been used in any way
- The item should have its original packaging with all the tags etc.
- The return or exchange request is made within 10 days of delivery.

To request for a return, please reach out to support by submitting your request via "contact us" form. A member of our support staff shall respond as soon as possible.

Refunds Policy

We issue refunds for Eyeglass within 10 days of the original purchaseand 7 days for Sunglass. To request a return or exchange, please contact our customer service at +918055308013 or mail us at support@jubleelens.com and we will contact you.

Price tags and any other identification tags, invoices and original packing must be retained and sent back. The product should not be used or contain any dirt or scratches or tears or briefs. It should not be rendered immaculate. Ensure that the return package is properly sealed and shipped to the Firm as any damage in transit will be your responsibility, and this policy will not apply. You need to specify your order number, date of order and date of receipt. The Firm has a dedicated team to return the returned products. Will investigate and decide whether your request will be final to accept or reject. If your request is accepted by our team, we will refund you up to Rs 50 towards shipping cost or provide you with a voucher. Prescription power eyeglasses cannot be covered under the return policy. only exchange available for Prescription power eyeglass/Sunglass.

As stated, you can either get a cash refund or exchange for a voucher. If this is not applicable, you can exchange the purchase product for a different product of the same price or higher value. No difference will be given in case of exchange for a product of lesser value. The option will be communicated to you either through the e-mail provided by us or through the contact number you have informed us. The Firm is not responsible for any incorrect or incorrect contact details.

You will have a period of 7 (seven) days to confirm your decision. In such a situation we do not receive any communication from you, then your opportunity to get a refund, return or exchange will be lost.

Refunds are processed within 10 (ten) working days in the same transaction account.

A prescription power Eyeglass value such as a single power, a bi-focal power, or a progressive power Eyeglass value cannot be returned. Any customer who finds any issue with our Prescription power eyeglass can submit a complaint for an exchange. It will be exchanged with a similar model and lens.

Prescribed glasses are non-refundable. If you face any problem with this then you can commit to an exchange.

Your glasses will be made only by the prescription given by you, if your eye doctor writes a new prescription for you, then you will have to order it separately. New prescriptions not supported for old orders

 

General Terms applicable to all promotions

Target offer or coupon cannot be combined with any other Offers.

In case of Returns / Refunds – for purchases where free gifts or items that have not be charged – were a part of the Order.

All items including the free gifts / items that not have been charged need to be returned in order to claim the refund / get credit voucher for the entire amount paid. In case the free gift or items that have not been charged are not returned – a full refund / credit voucher for full value shall not be issued.

There may be a pro-rated deduction of the value of the free gift or item not charged to calculate the credit voucher in case the free gift / Item not charged have not been return.
Compare Eyeglass Lens Here

Get premium glasses at an affordable price with high quality lenses that provide high clarity and impeccable vision.

Compare the power and features of eyeglass lenses. Zero Power to -/+ 8.00 Power No additional charges applicable.
If you slide through these large spectacles full of different Jubleelens rims, you are sure to stand out from the crowd. Lightweight sports frames made of high-quality materials, these Eyeglasses successfully combine luxury with power. You can add brightness to your everyday outfit with these aviator mirrors, finished with a light grey colour.
| | |
| --- | --- |
| Product type | Full Rim Frame |
| Frame Size | Medium |
| Lens Width | 50mm |
| Suitable face | All Type Faces |
| Frame Material | TR-90 |
| Gender | Adult- Male-Female |
| Front Colour | Brown |
| Nose Pad | Non-Movable |
| Frame Up | Rectangular |
| Warranty |  6 Month Manufacturing Defect Warranty |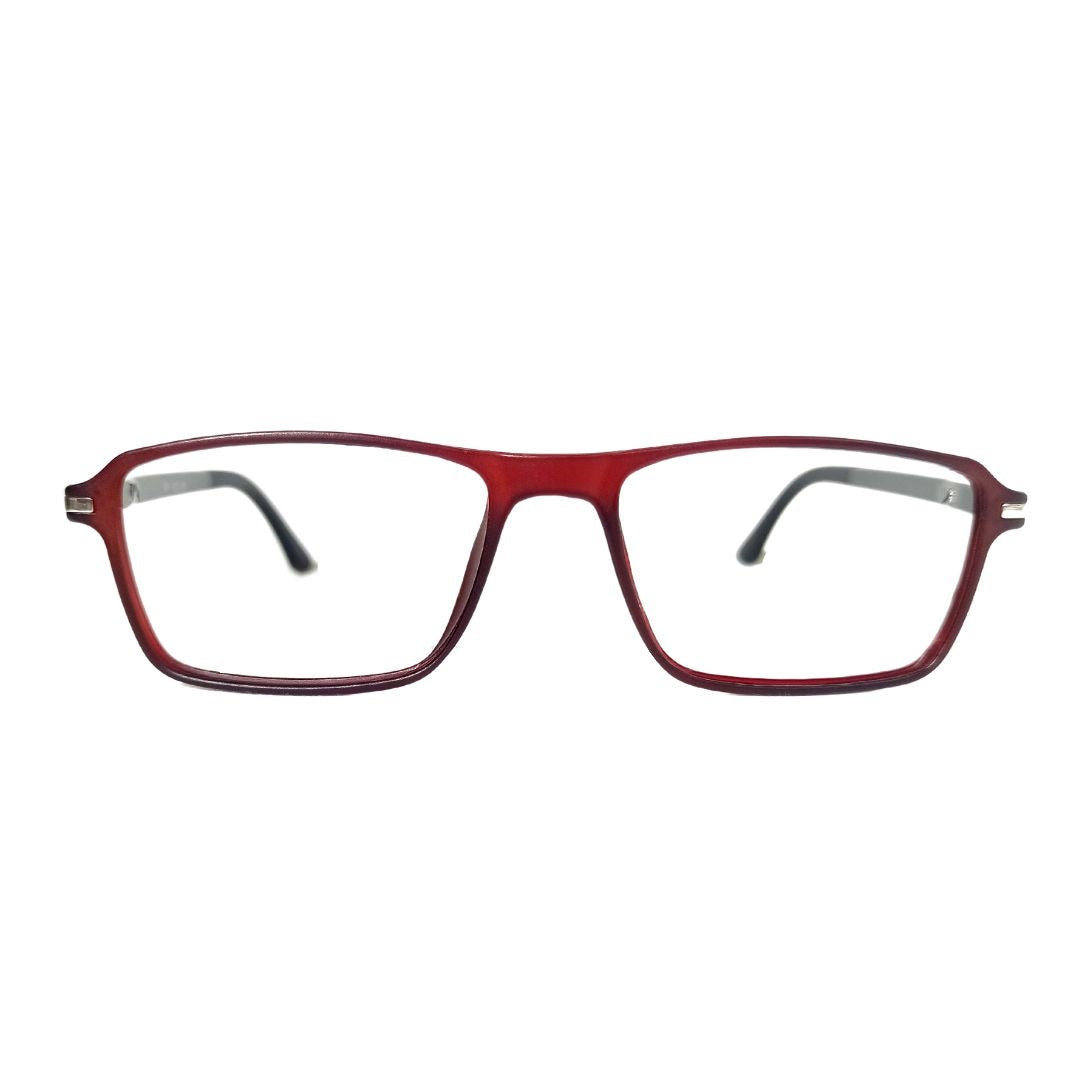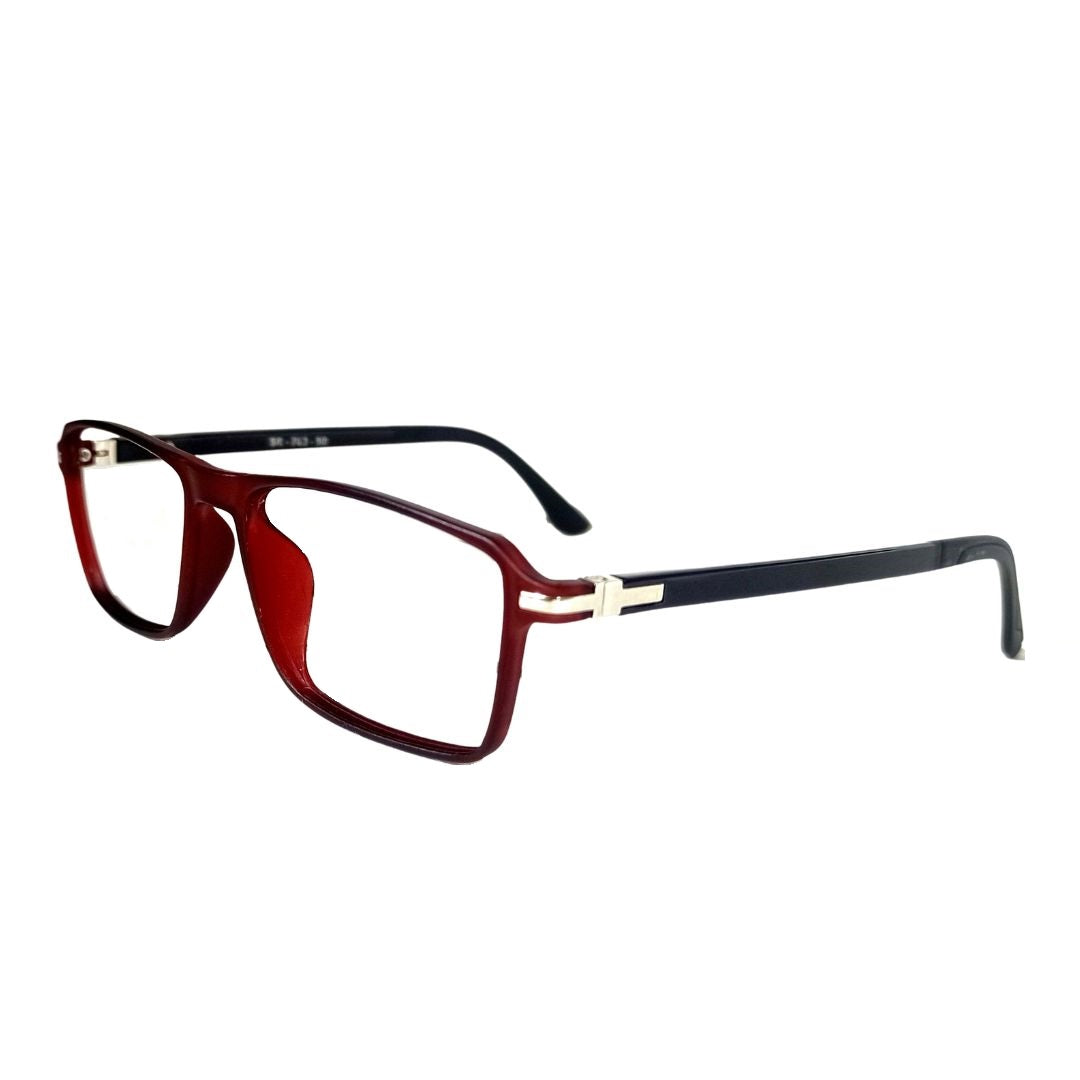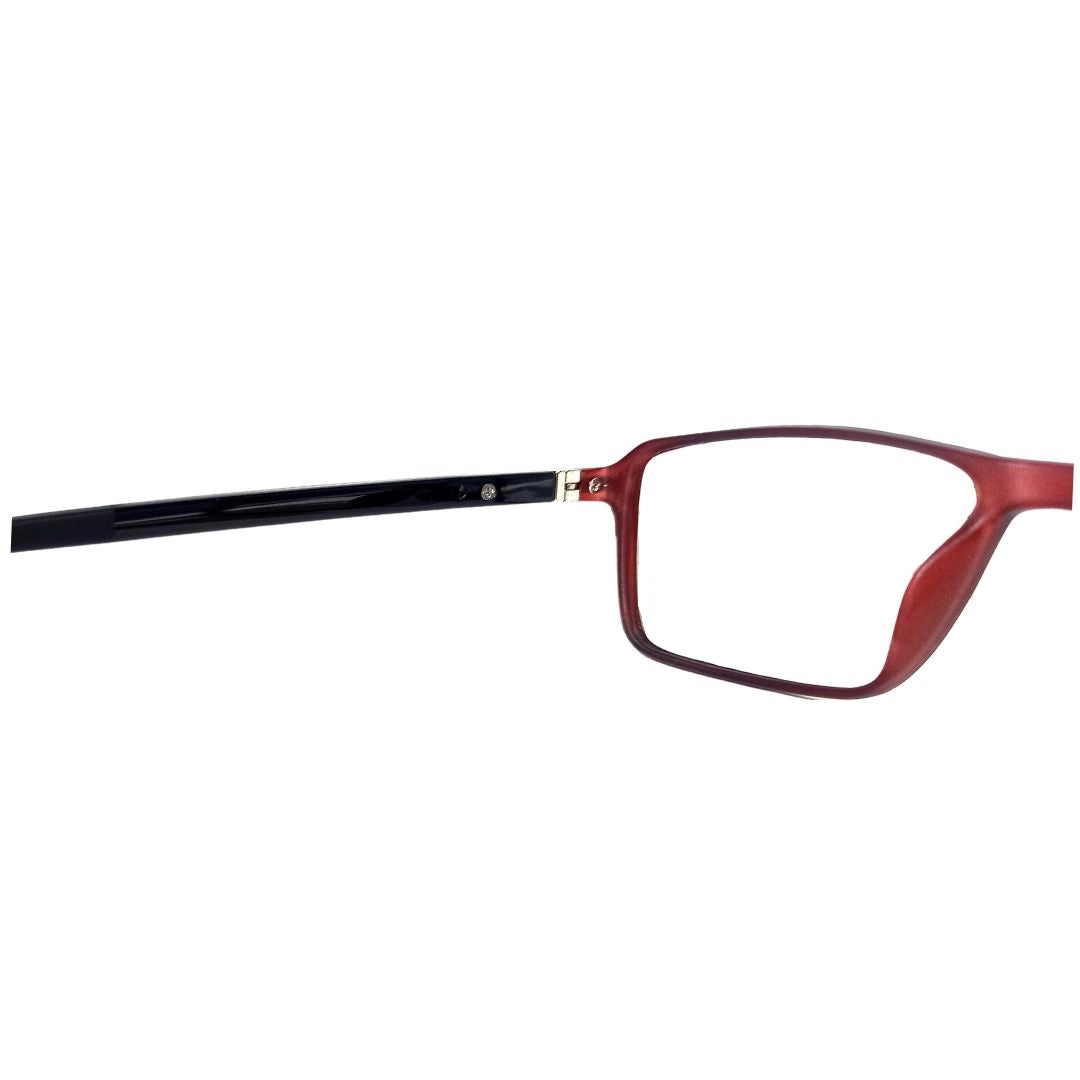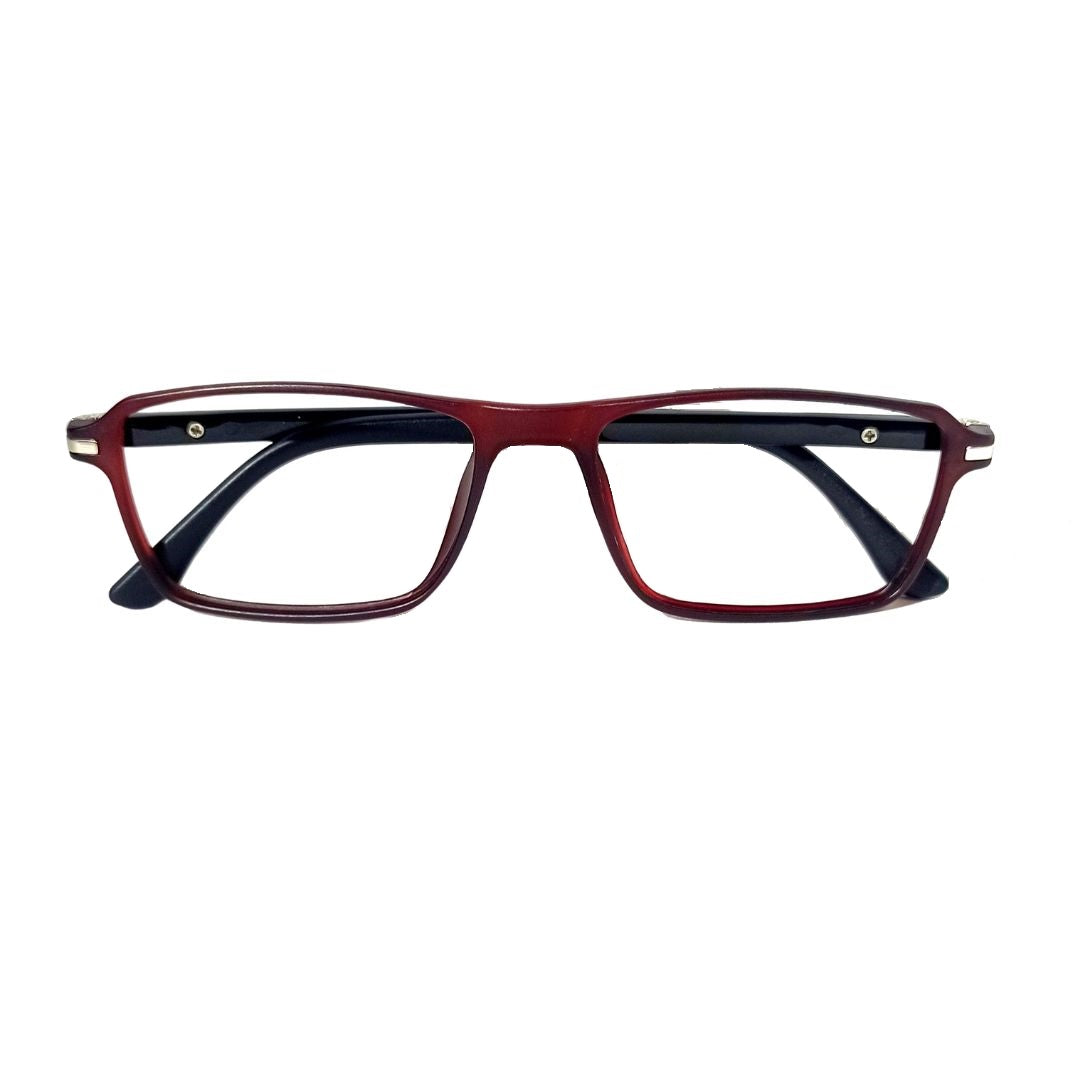 100% Recommend
I was skeptical about glasses like this but they have been a life changer! If you are around screens all day, I definitely recommend you get a pair. I am much less tired at the end of the day and my eyes don??t hurt as much. I??ve even used them while gaming and feel the same way. These glasses in particular are nice and look like prescriptions. They seem like they could break easily so be careful. They also can reflect light easily so if you do a lot of video calls you maybe have to move a lamp. Other than that, absolutely love them!
Actually works
I work 8-9 hours a day in front of computer screens and my eyes have been bugging me for years with fatigue and soreness. I was always skeptical of these kinds of glasses but finally had enough to pull the trigger.To my surprise they actually seem to work! I could feel the difference pretty quickly and don't have the same issues with my eyes after a workday.A coworker of mine even tried out the same pair and decided to get his own as well... give them a try.
Very good Product.
It was one of the best product i have ever received from any eyeglasses company. Highly recommended. Good Service and Packaging is also good
These actually work!
I bought these for my husband who was complaining that when he wakes up during the night and reads stuff on his phone he can??t fall back asleep. I recommended these glasses. He tried them and then thought, ??These things don??t work.? He took them off, put his phone down, and promptly fell asleep! They have consistently solved his problem. I just love it when he has to admit I was right! I wear blue light blocking glasses whenever I??m using my devices.
So far, helping me....
I have only been using these glasses for a short while but I already feel that there is a difference. My problem was looking at my phone before I go to bed. I??ve always had trouble sleeping but it has gotten worse. I do take an over-the-counter sleep med but it still was not working. I was told that the blue light from my phone may be keeping me awake. So I decided for a small amount of money to try it. So far I really feel there has been a difference- I do look at my phone, But it seems like I??m able to fall asleep now. And stay asleep. So I really feel that it works. I will update if anything changes. But for now i??m happy with the product. They are very lightweight not my particular style if I was going to wear them outside of the house but they are still attractive. I have the clear frame.